MajestyMeow Cattery
We Specialize in Solids, BiColors Persians.
No Smoke or CPC.
We are a tiny cage-less CFA Registered Cattery.
PKD, FIV, FELV negative,
(PKD Test for an Additional fees,)
breeding only Persians Exotic Shorthair Persian
Locating inYucca Valley ,California
(25 min away from Palm Spring)
323-386-1914
All of our Kittens are from winning lines, which includes Regional and National lines.
We try to be very close to Persian Show Standard
as possible.
All our cats and kittens are hand raised by myself in a comforting home environment,
The babies are loved and socialized from the
moment they are born,
they are under my attention for 24/7.
​
All our Persians have beautiful temperaments.
We feed them the finest quality food.
If you want to know why our kittens are pricy ,
check my other page ,,caring your new Persian kitten''
IT WILL EXPLAIN TO YOU
,, WHERE DOES YOUR MONEY GO''
We are proud to be Persian breeders.
​
Can not express and say thank you to those
who willing to help me to put my show line together,
to start my breeding program, for entrusting me with their beautiful kittens.
for their support and guidance
My Friends:
Shari Stokes : ,,wuvpawspersians Cattery''
Nancy Duckett: ,, Ocalicospersians''
Carmen Ruggiero: ,, Disaronnospersians''
Svetlana Kutusova: ,,Starbabies Cattery''
We do NOT offer stud service.
​
We sell our kittens as a pets.
Kittens sold as a pets doesn't have CFA Registration, NO Blue Slip Or any Other paperwork.
Kittens must be spayed or neutered
between the ages of 6 - 7 months.
Some time we can offer breeding rights to the right person, to a small Cattery.
Everyone must sign a contract and return it to us
before we let our babies go to their new home.
Kittens and cats will be placed at my discretion
and can be refused at any time with out explanation.
We can deliver the kitten to you
or meet half way at a convenient location
(it will be an additional fee for delivery)
​
Delivery is available: Via Currier Guy,
​
Delivery cost's are at the buyer's expense.
prices may vary depending on Airline prices
between $350-$1500.
​
​
​
Always remember:
When contacting a cat breeder you come to them
with a desire to own one of their babies,
and most likely a large piece of their heart.
Offending them with low ball offers,
Most ethical Breeder will NOT sell to you.
Cat breeders are not garage sales or auction house.
Even The Humane Society and animal shelters
charge $ 100-200 for a cat
or kittens to insure they are entering a forever home
that is suitable.
THANK YOU FOR VISITING OUR CATTERY.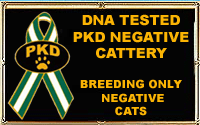 Persian kittens for sale in los angeles, persian kittens for sale in san bernardino, persian kittens for sale in san diego, persian kittens for sale san francisco, kittens for adoption, kittens for sale, cute kittens, buy persian kittens, persian cat for sale